the wrap (terra cotta)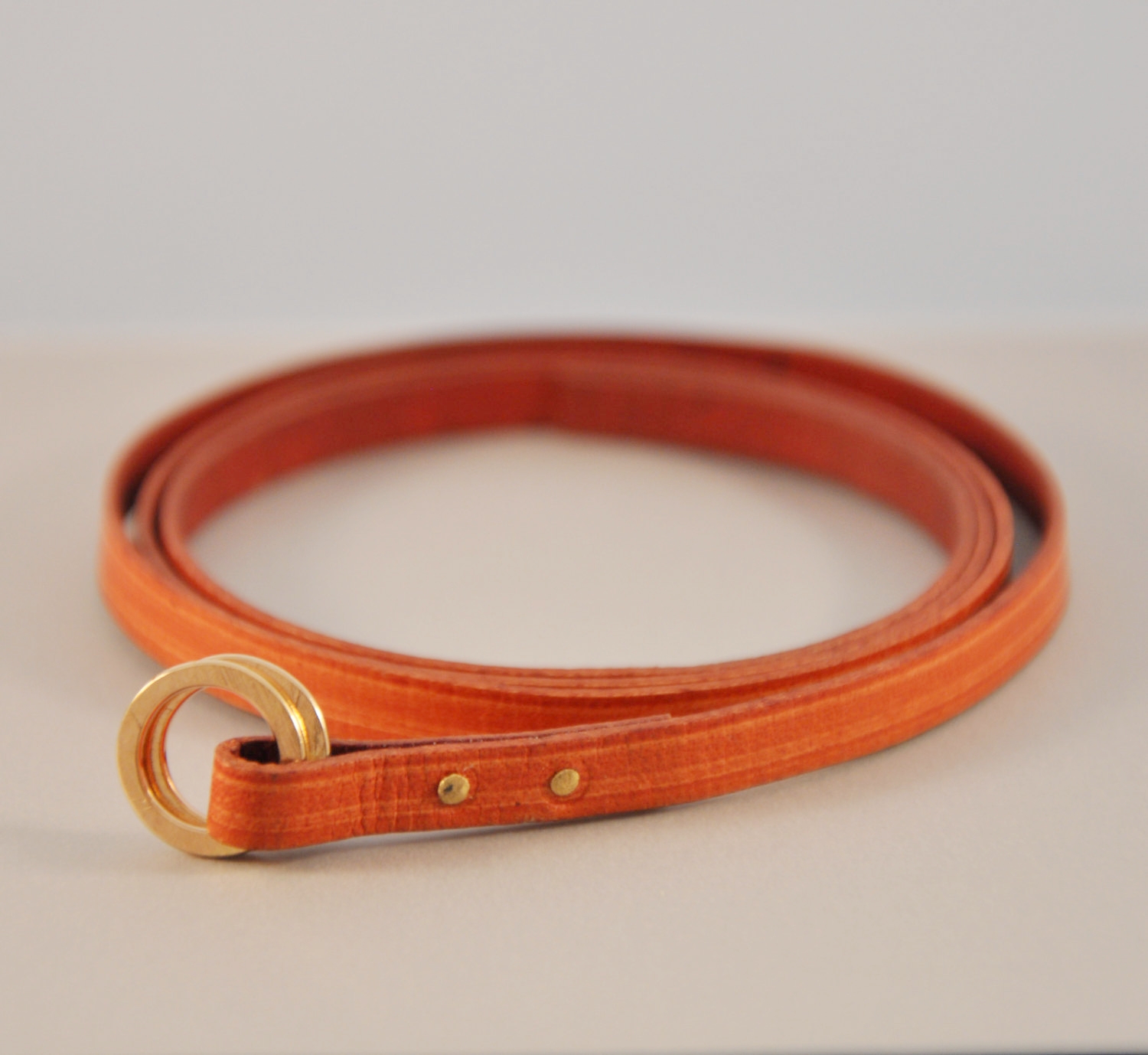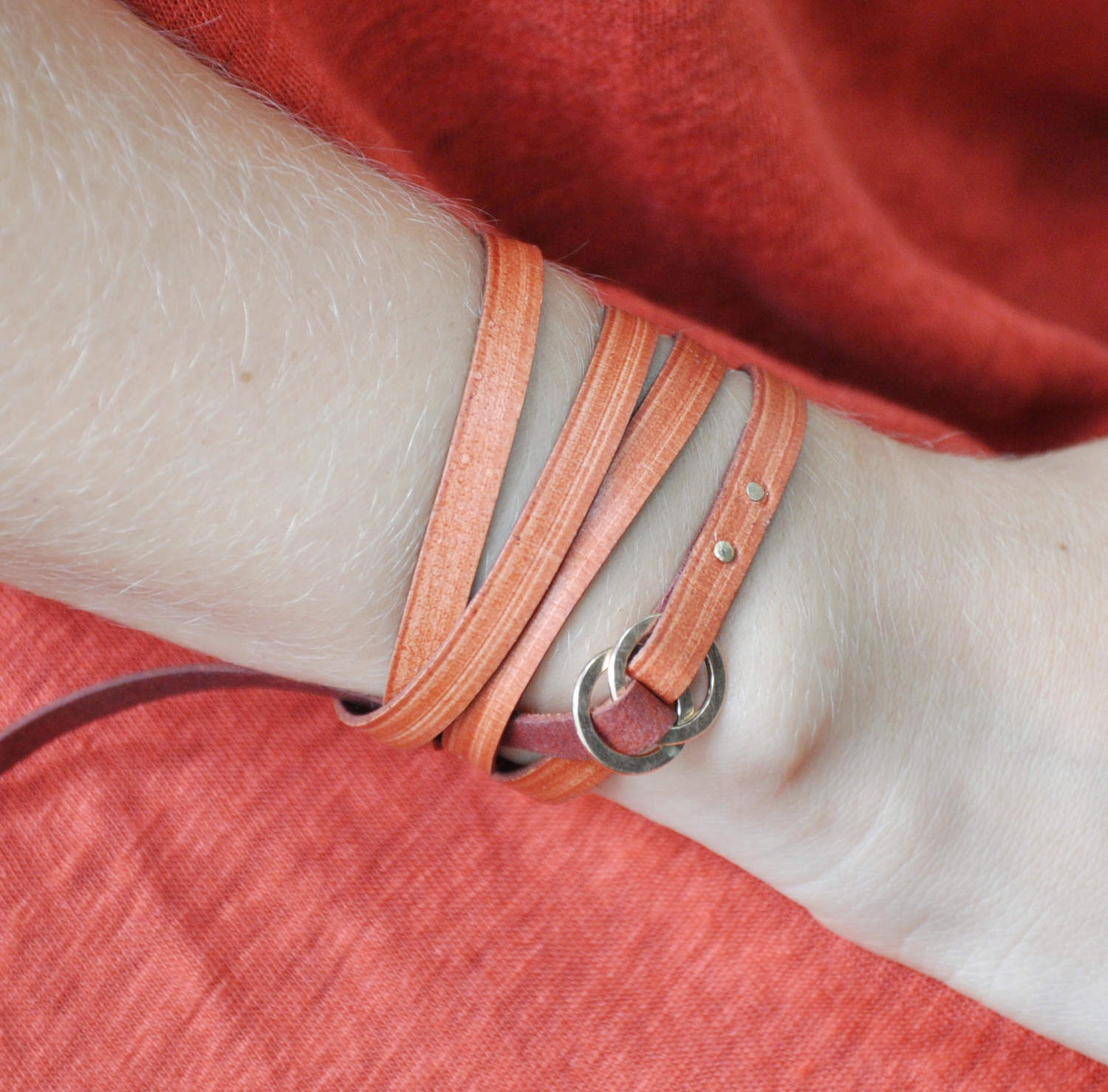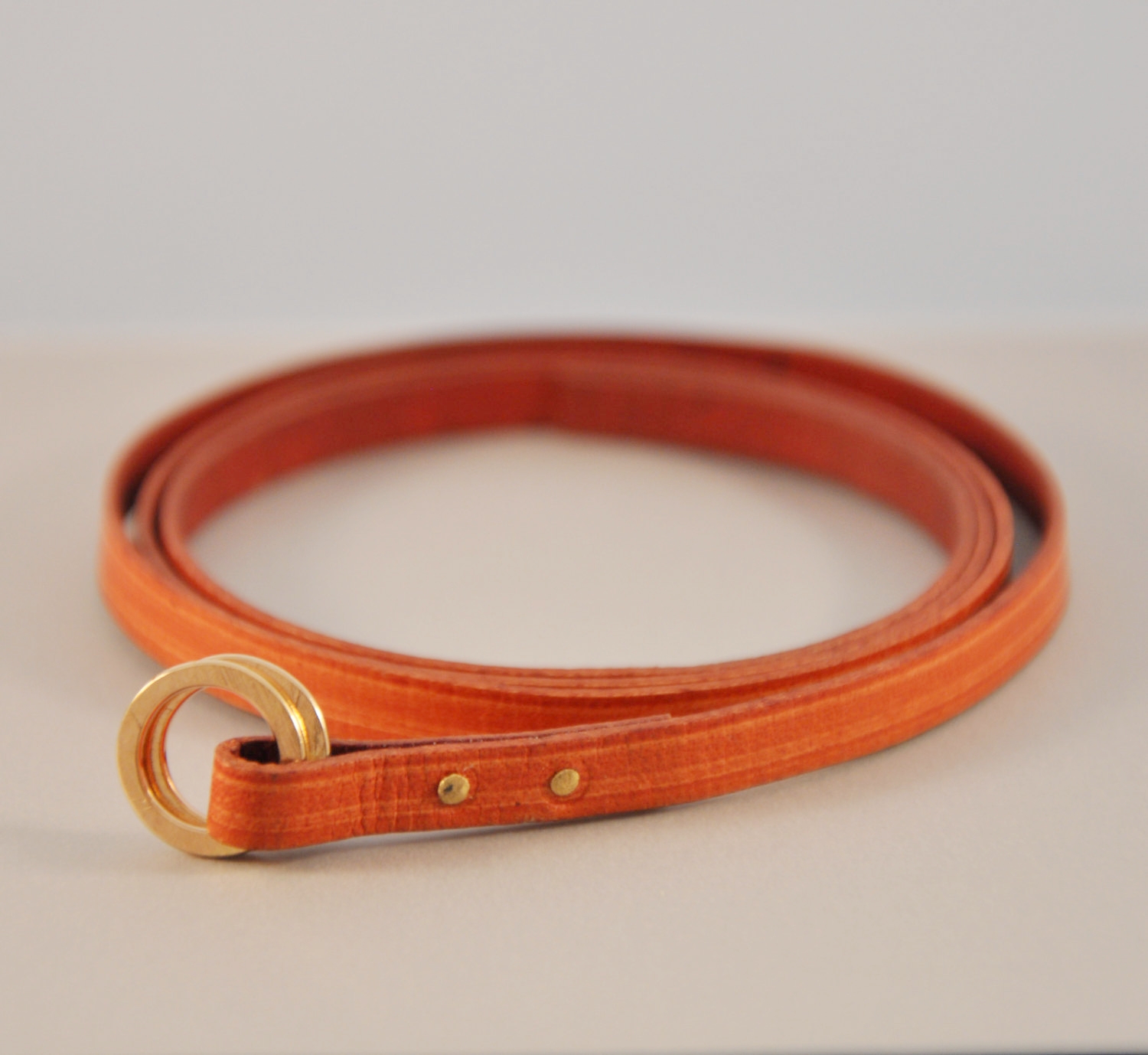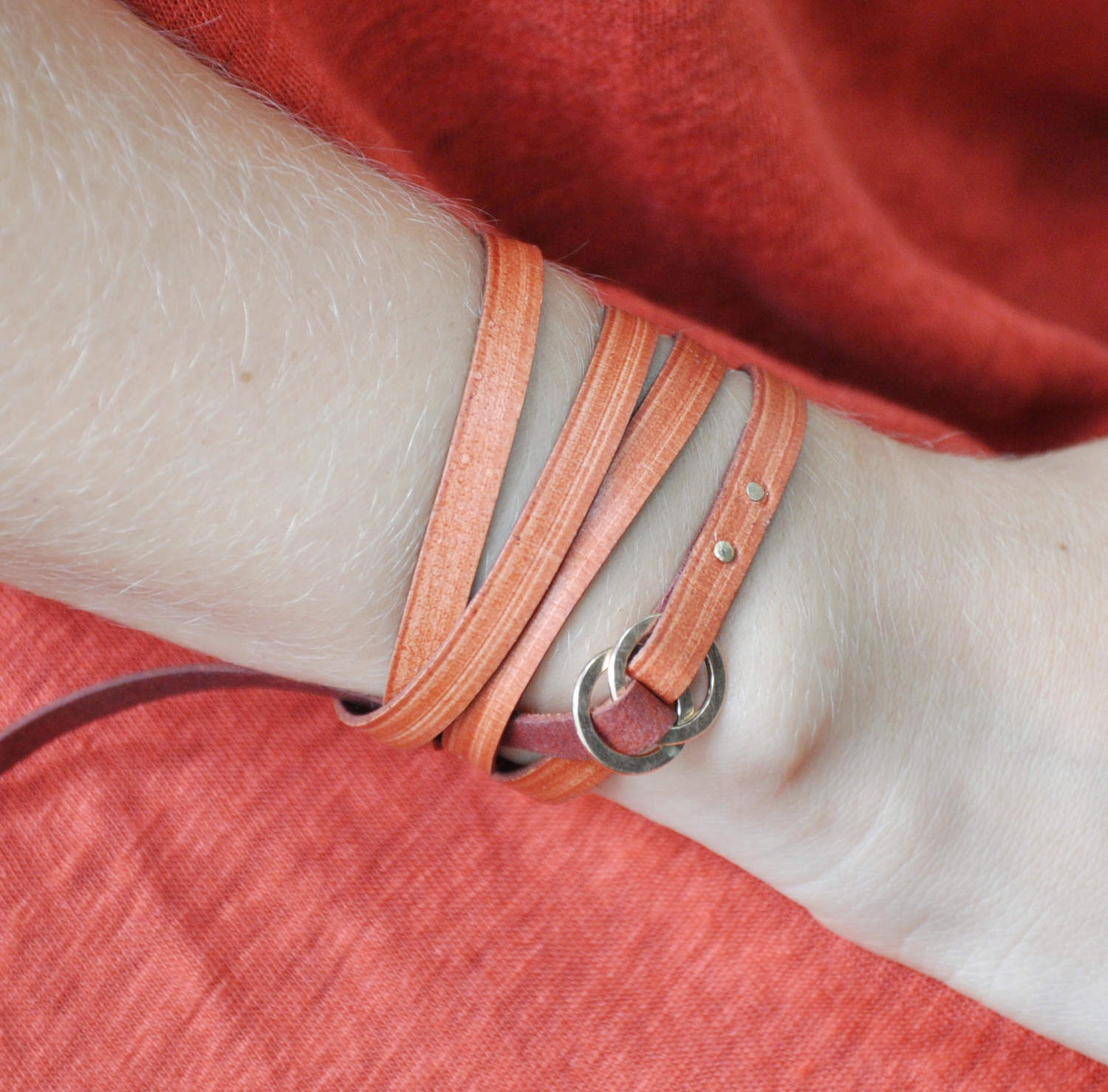 the wrap (terra cotta)
In a name-follows-function twist on the adage form-follows-function, this rocker-meets-downtown-chic wrap cuff will be your new best friend. We like it layered with bangles, the perfect counterpoint to leather.
leather wrap cuff with hand made brass rivets
hand forged O-ring closure in 14k gold filled
2 feet of richly colored vegetable tanned leather
wear alone or layered with the kiss cuff, the snake, the double snake, the whisper bangles, three wishes
due to the nature of hand crafted jewelry, no two pieces are exactly alike
natural markings on leather will vary from piece to piece
slight variances in forge marks on metals may be present
your piece will vary slightly from the one photographed.