the girls' night out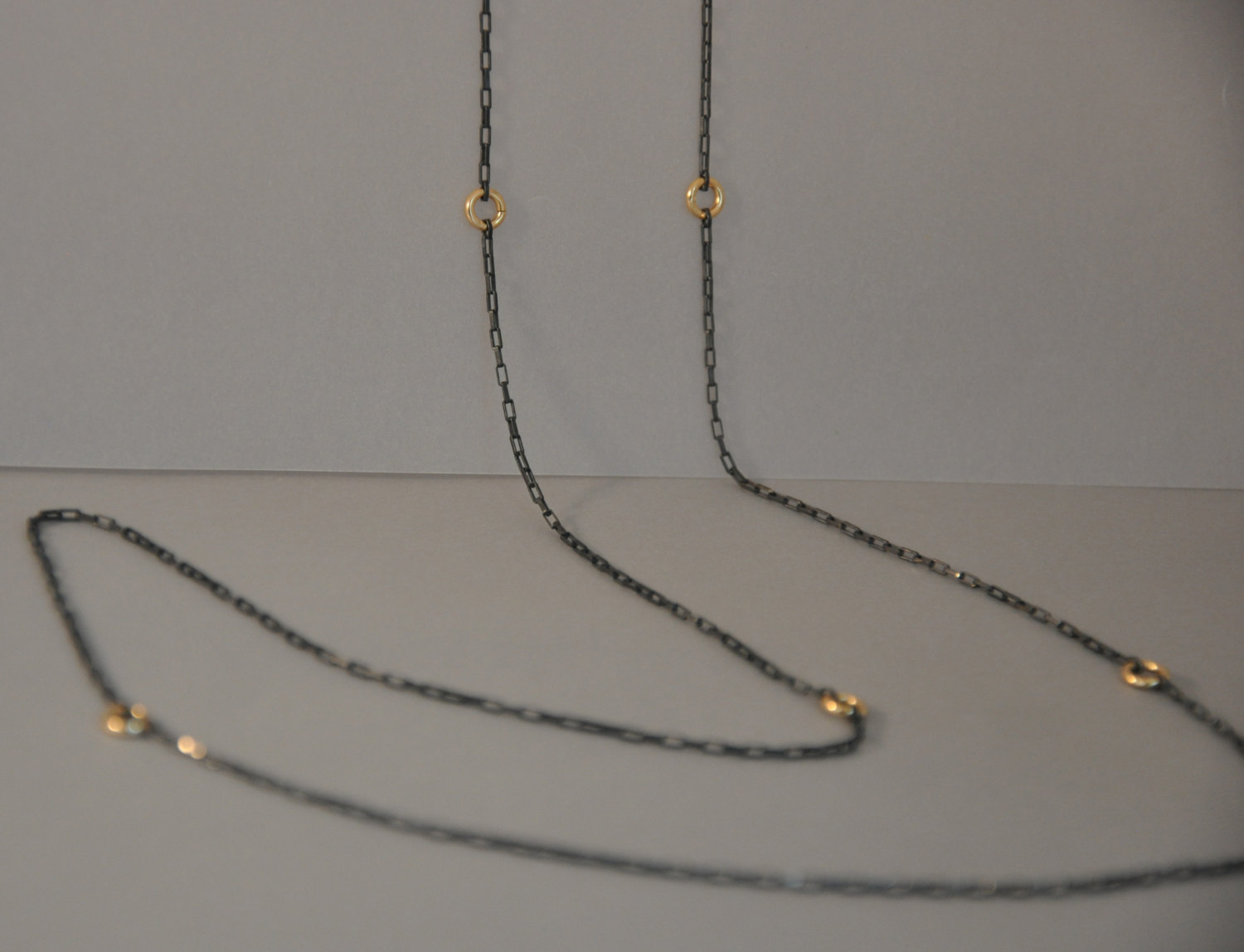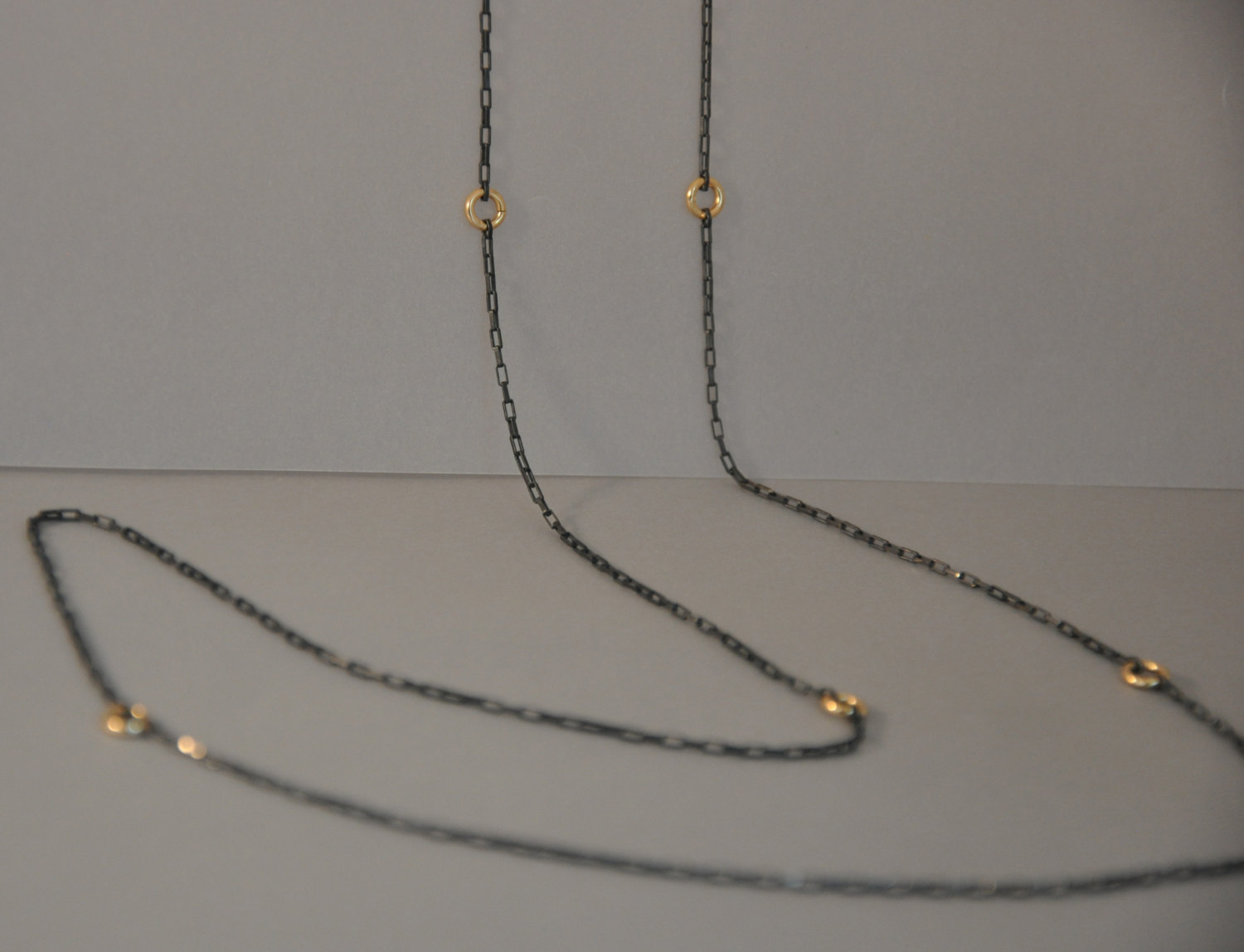 the girls' night out
While donning the prototype for GNO (test marketing ILR style), a friend suggested the name to us, inspired by a particularly raucous night of cocktails and dishing. We loved it straight away, launching the design in for spring 2014.
40 inch oxidized sterling silver box link chain
gold rings irregularly placed in 4 and 8 inch increments
due to the nature of hand crafted jewelry, no two pieces are exactly alike
slight variances in forge marks on metals may be present
your piece will vary slightly from the one photographed.